Content Blocks
PRE-ORDER SIGNED COPIES NOW!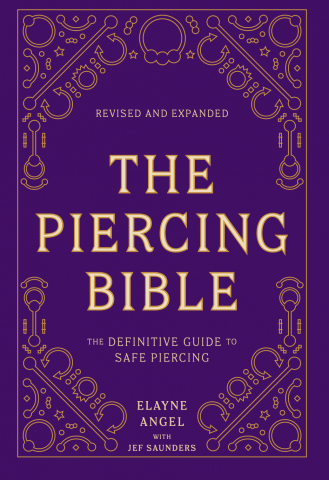 The Revised and Expanded second edition of The Piercing Bible will be released on June 1, 2021. The original book came out in 2009, so it is about time!
You can currently PRE-ORDER inscribed copies (signed to someone in particular), for a LIMITED TIME ONLY--until May 31, 2021.
After the release date, signed copies will be available through this website, but with no customization. The only way to have a book signed specifically to you (or someone else) will be to see me in person to get the book inscribed!
What My Happy Clients Say
How amazing it was to be pierced by this fantastic woman!
It took no time at all for Elayne to mark and prep me. When the actual piercing time came Elayne had both in so quickly I was mostly just stunned instead of in excruciating pain.
Anyone thinking of being pierced by Elayne should do it! I will certainly be back! 
Philadelphia, PA
I had my pubic piercing (The Lenny) done by Elayne and all is well, it is healing very nicely. This is my third one done by Elayne, (Prince Albert and Lorum are the other two) and I am forever grateful that I found her to do them.
She is the consummate professional with a gentle touch and very patient and very informative.
I love all three of my piercings. After the first one you will wonder why you didn't do it sooner.
Philadelphia, PA
My VCH healed beautifully, and our first "test drive" with some safe, gentle sex yielded not just one but MANY orgasms with just penetration alone. No additional clitoral stimulation needed, which was always needed for me in the past to reach orgasm.
My mind is BLOWN. This piercing has changed my life. 
I wish every woman could experience this. My time on earth will be forever better.
Detroit, MI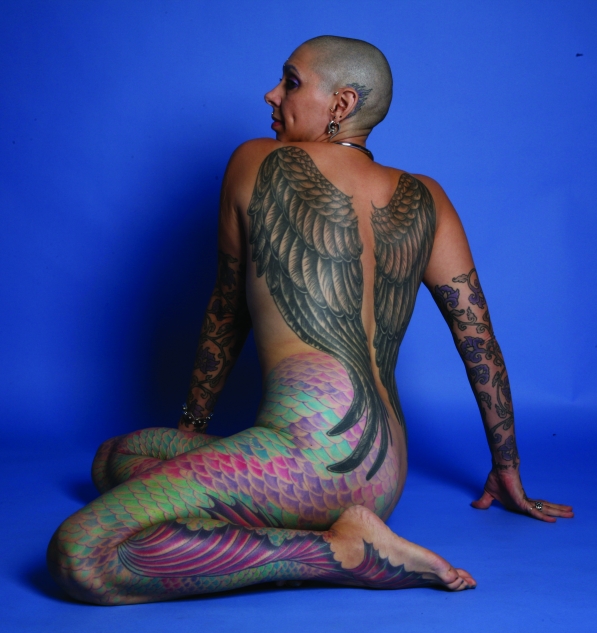 About Elayne
I live in Mérida, Mexico, and normally do guest piercing tours around the United States, specializing exclusively in nipple and genital piercings. (Currently on hold due to the coronavirus pandemic.) I'm the author of The Piercing Bible--The Definitive Guide to Safe Body Piercing, the only mainstream reference book on the subject. I pen a monthly Q & A column on body piercing for Pain Magazine, a body industry trade publication. I provide online (photo) consultations for anyone with piercing questions or concerns, and also offer online one-on-one piercer coaching, providing customized continuing education to industry professionals.
I was President and founder of Rings of Desire, Inc., in New Orleans—The French Quarter's only licensed body art studio for over 12 years. I am the former Manager and Vice President of Southern California Operations for Gauntlet, in West Hollywood; it was the first piercing speciality business in the world! In my earlier years I worked as a Sign Language interpreter and in the medical field. I am renowned both for my lengthy professional piercing career and expertise in body piercing, as well as for my own extensive collection of body art.