Content Blocks
Wholesale Purchases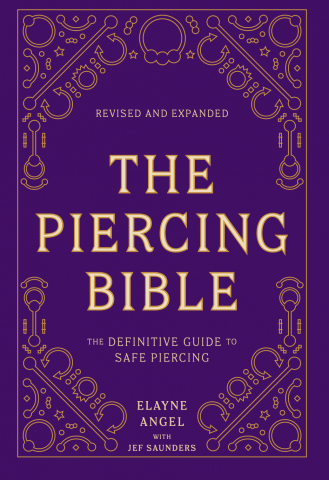 A piercing studio is the PERFECT place to sell The Piercing Bible, the only comprehensive, mainstream reference book on the subject. Fully updated with new information, photos, illustrations, and diagrams. Every customer and employee should own a copy!
You have two options to purchase The Piercing Bible Revised & Expanded in quantity for resale (or for gifts--that's up to you!). One is to get signed copies through this site.
• 10-book minimum order
• Shipping costs calculated by quantity of books and your location.
• Wholesale cost is $13.00 per book
To order, use the contact form. Request a shipping quote and include your address and the order quantity. I'll get right on it!
Or, you can purchase unsigned books directly from the publisher, Penguin Random House. Ask for a new accounts representative. Request a "special markets" order for a 13-book minimum. (Their usual is 25.) They charge 1/2 the $21.99 cover price. Email them, or call: 1-800-733-3000 8:30am-6:00pm EST.
They'll want the ISBN: 978-1-9848-5932-7
9" x 0.75" x 6"
Photos/Illustrations/Diagrams
1.16 pounds
385 pages (The first edition had 320)