I received this message about a shaft apadravya piercing--one that vertically passes through the penile shaft, behind the glans:
Q: 
Greetings. What a wonderful site you run here. I have consulted with a piercer regarding a shaft apadravya. It seems like it is a "safe" procedure from what I have been able to learn about male anatomy online and reading about people who have had it done. But, one cannot be too sure. I did some research on the APP site and they said something along the lines of "usual or common" piercings are considered safe by them. But they did not give a list of ones they would consider safe by properly trained personnel. So, what are your thoughts on the safety of such a procedure? My piercer says she has done several of them and that it is a safe procedure if aftercare is followed closely. 
How do I vet the piercer. Most piercers don't seem to have much of a piercing portfolio for privacy reasons, so what kinds of questions should I ask a piercing professional to make sure they are the right one for me?
A: 
Thanks for your message. As a highly experienced piercer and someone familiar with human anatomy, (I teach the "Anatomy of the Body for Piercers" course at the annual conference for the Association of Professional Piercers), I do not perform any piercings through the penile shaft. The risk includes excessive, uncontrollable bleeding, which I find to be unacceptable.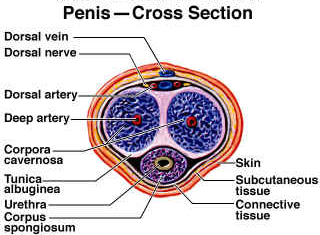 If you looked at a cross-section of the penis, I'm not sure how you missed the usual location of the deep dorsal veins, nerves and arteries? 
See the anatomical view of male anatomy above to help clarify.
While the superficial dorsal vein that is closer to the surface should be easier to visualize and avoid, piercing that could puncture the deep dorsal vein represents more risk than I am willing to undertake. I purposely said "usual location" because anatomical anomalies are always possible. So even if your piercer were to anticipate the location of the deeper structures, they could still be hard to identify and avoid.
Unfortunately, I'd be very wary of a piercer who is willing to perform the piercing but failed to discuss these critical considerations with you.
I'd be delighted to pierce you myself--in a safer spot. You can view the male genital piercings I perform here. I don't know where you're located, but I frequently have clients drive or fly in from other cities or states, and sometimes even other countries when I work. You can view my current cities and dates, and request an appointment here. To be automatically notified when I make travel plans in the future, sign up for the newsletter at the bottom of the page.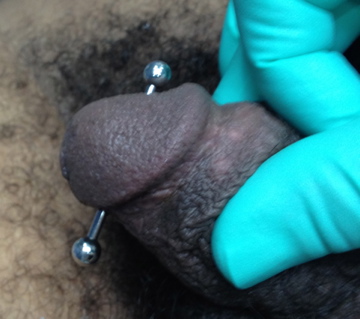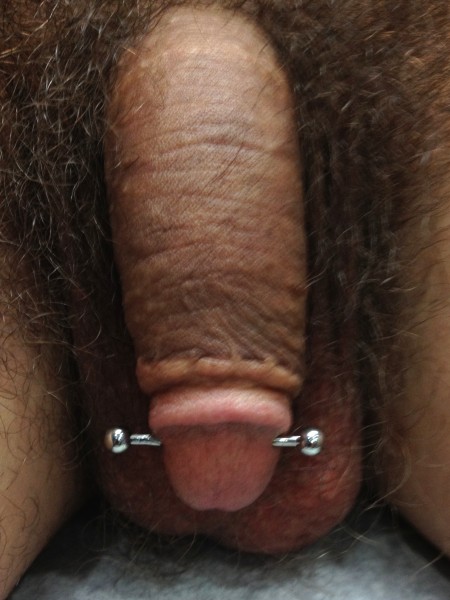 The traditionally placed apadravya is a perfectly wonderful piercing (and to be honest, my favorite for a partner to wear), and I'd suggest you consider it as a safer alternative.
The ampallang is another great option to consider.