I received a message from someone who got a lip piercing and was concerned about experiencing numbness in the area:
(Photos below show a normal range of sizes and placements for a side lip placement with ring--with initial jewelry that allows for swelling.)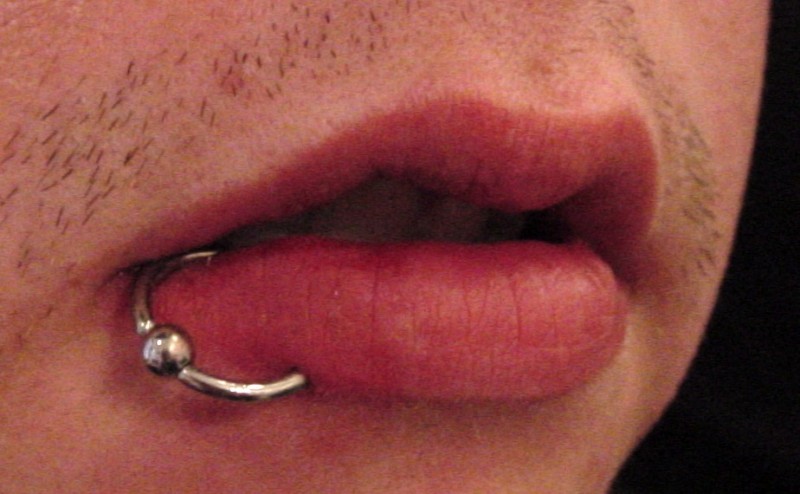 Hello,
I got a lower side lip piercing yesterday (captive bead ring) and it now feels like there is numbness around the piercing canal (the lip itself and skin around the piercing are not numb). There is a little redness around the outside opening and a little pain, though I haven't spotted any pus, and movement is in no way impaired.

My cleaning regimen is standard.

My question is: is numbness normal? If so, will it go away eventually? If not, what should I do?

Thank you for your help (your book is an invaluable resource).

My reply:
Thanks for your message. If you were pierced with a normal gauge size (say up to 12 gauge) and in an ordinary placement on the lip, then I would expect that this is temporary and that normal sensation will return soon--within a week or less I would guess. If you continue to experience the problem after that amount of time, then I would suggest you consider a visit to your doctor.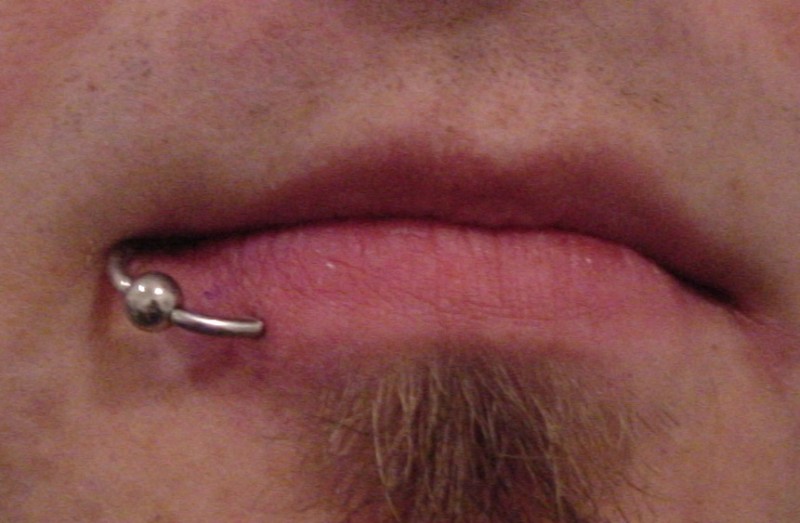 This section from page 182-183 of The Piercing Bible mentions this, and I've bolded the specific part for you below:

What to Expect

Immediately after being pierced, some bleeding, swelling, and tenderness or pain are standard consequences. Bleeding may continue—usually intermittently—for a few days. Localized bruising is normal, though not typical for most piercings. Heavy blood flow or bleeding that continues for longer than a few days may be cause for concern, and you should contact your piercer or a physician. The placements that routinely bleed freely are discussed in chapters 10–13.


If a piercing bleeds or swells substantially right after the piercing, an ice pack should be applied as soon as possible. Prepared piercers keep disposable instant cold packs ready for use. They can be wrapped in a clean dental bib or paper towel to maintain hygiene. Occasionally, a piercing will swell so much that your piercer needs to swap out your jewelry for a larger piece before you leave the studio. An adept technician will use an insertion taper to change it for you without causing pain or trauma to the area. Internally threaded jewelry is safer and easier to deal with in these situations.

Piercings that bleed under the surface can leave a colorful bruise. Arnica montana (a natural herb) may help to diminish the discoloration. Arnica is available in cream or gel form at health food stores. Apply it on the bruise, but do not put it directly into the wound.4

On occasion, some localized swelling of a fresh piercing can impinge upon a nerve, causing temporary numbness or tingling, loss of taste in oral piercings, or diminished hearing in ear piercings (rare). However, barring an unusual placement or healing complications, these are transient troubles.

You can expect slight swelling, redness, and oozing of fluid to persist for a prolonged period of time. You might not have bleeding or tenderness immediately afterward, but a few weeks or months later it might happen. This is normal, and in the absence of other problems, there is no cause for concern. 

Please keep me posted and let me know what happens.

Sincer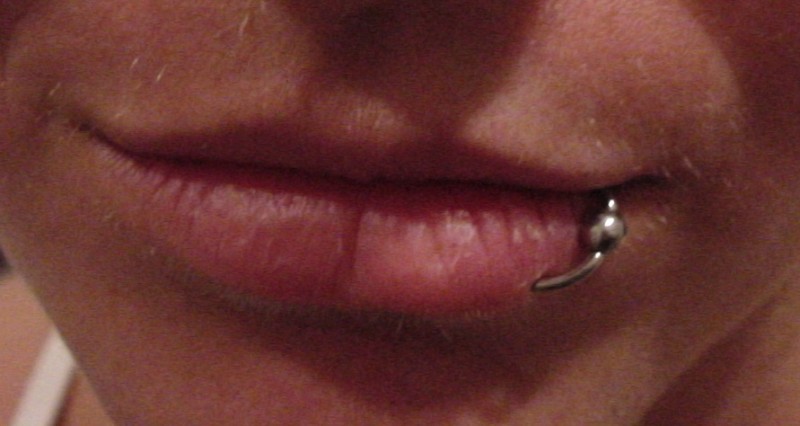 ely,
Elayne

Elayne Angel, Author
The Piercing Bible--The Definitive Guide to Safe Body Piercing
President, Association of Professional Piercers

http://piercingbible.com/
http://www.facebook.com/ThePiercingBible
http://twitter.com/elayneangel
http://www.linkedin.com/in/authorelayneangel