I received a message from a woman whose nipples change considerably between relaxed and erect states. She had some concerns I addressed for her:
A worry of mine is that my nipples are "flat and puffy" I believe is the terminology in some vocabularies, I think you might say "underdeveloped". Either way I'm concerned if a nipple piercing would be ok or not. I've sent some photos to you of when my nipples are fully relaxed, erect and somewhere inbetween, which is the most common state they're at.

Your opinion would be greatly appreciated . If I got them done whilst erect (likely after taking off a layer of clothing and having them prodded and poked etc.) will that cause me discomfort when relaxed? Or would they just stay erect? Thanks ever so much for all this. I shall be visiting paypal to provide a donation don't worry!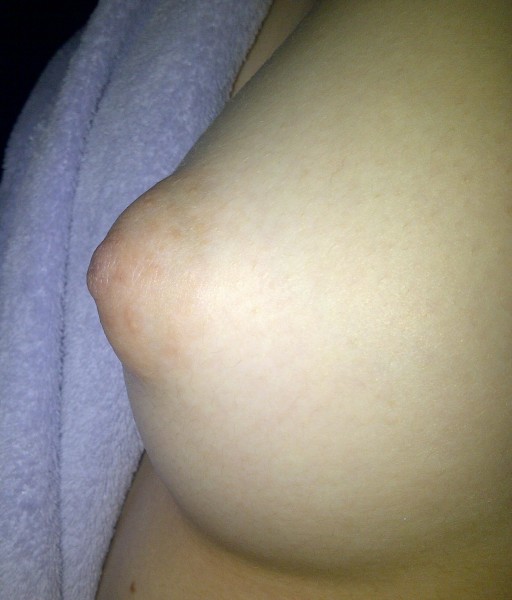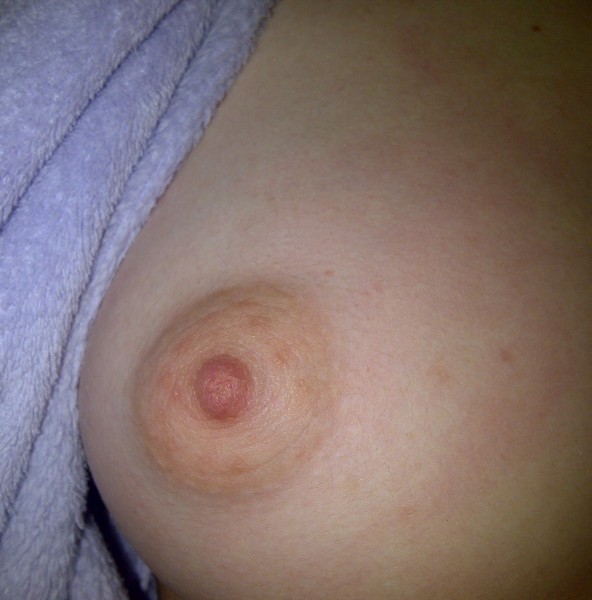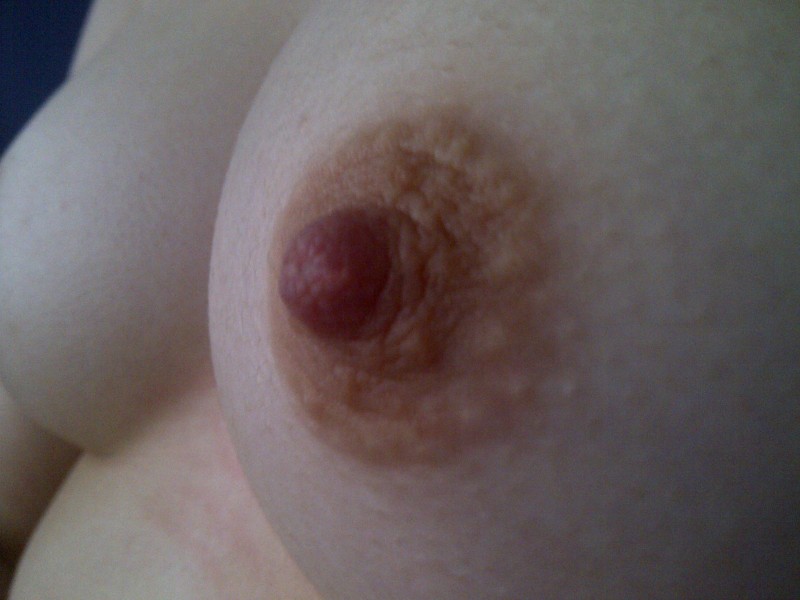 I viewed the photos. Your nipple look totally pierceable! During the course of cleaning and marking, your nipples are likely to become erect, which will assist in the marking process, to help the piercer identify the base of your nipple where it meets the areola and mark in the natural crease or groove there on each side.

The consideration is then having the nipples relax out, or sometimes the piercer can spread the tissue manually, so he or she can get a good measurement of the size needed for your jewelry. The jewelry MUST be wide enough to safely accommodate your tissue when it is fully relaxed. That means, if you're wearing bars, they will seem long when the nipple is erect, but when it relaxes fully, it should fit well with a drop of "breathing room." The jewelry must not pinch the entry and exit when your anatomy is at its widest.

This is from my book, The Piercing Bible--The Definitive Guide to Safe Body Piercing:

The contrast of metal jewelry through the flesh of a nipple is truly exotic and striking. Nipple piercing defines the region, frames the tissue, and makes the nipple stand at attention (though it doesn't necessarily cause the nipple to remain erect at all times). Prior to the early 1990s, when navel piercings became popular, nipples were the most prevalent location for body piercings.

I hope this is helpful.

Do you have a copy of my book? I think you'd love it!  After reading The Piercing Bible you will be extremely well educated about the subject, and in fact, you'll have a lot more information than some "professional" piercers who are practicing in the field!

To order simply locate the book cover in the right-hand column then select your shipping method from the drop-down menu. Click the "Buy Now" button, or email: [email protected] Orders are being filled by the Association of Professional Piercers. I serve on the Board of Directors as President of the organization. A portion of the proceeds from the book goes to the organization, and you will receive a signed copy of my book. We do ship internationally.

Alternatively, you can get it from major booksellers, or Amazon.com,.

Also, if you'd like to see me performing piercings, and demonstrating exactly where they should be placed and how quickly and easily an expert can perform them, I've got videos available here.
 (You'll see that a piercing can be performed in an instant!)

Let me know if you have other questions.