I got a message from a man who had both his nipples pierced, and he suspected something was not right with one of them: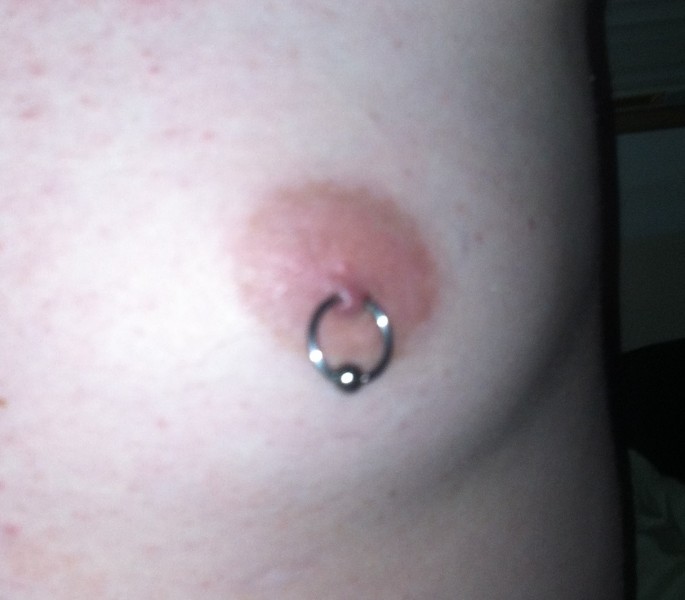 Hello! I recently got both nipples pierced. My right one looks very good, but my left one doesn't look like it has pierced enough tissue, and as such, is making me very nervous. They have been in for a little over a week at this point, there is no pain, and minor crusting. Does it appear to be ok? Or should I remove it, let it heal, and then have it redone?

Thanks!

My reply:
Unfortunately, that piercing is far too close to the surface to be viable. If you don't remove it, I am sure that it will reject completely, which can leave you with a split scar.

I think you should get your money back--that was NOT properly pierced. I would suggest you wait at least 4 weeks before repiercing, and make sure the tissue feels pliable. If it feels dense or tight, I would continue to wait. You may want to try a scar reduction product to facilitate the healing after the wound seals over.

I would strongly advise you visit a more competent professional to redo it; I would not trust the individual who performed the original piercing.

If you would like to have me evaluate the other side, feel free to send another photo.